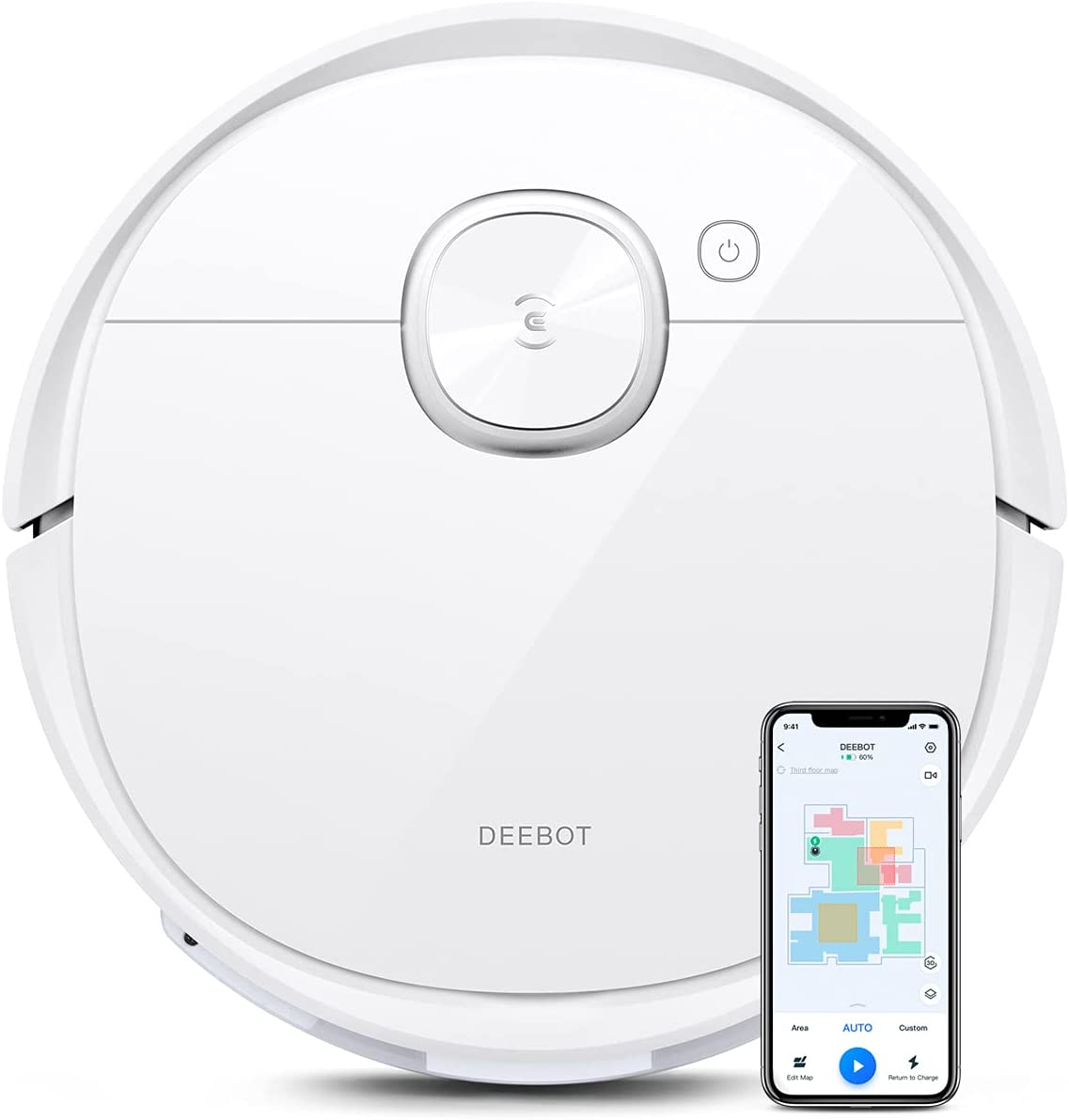 ECOVACS Deebot T9 – Test, Review, and Alternatives
If you are looking for a robot vacuum and mop, you should consider brands like ECOVACS. The ECOVACS T9 model features a precise mapping of several floors, excellent mopping, and suction functions, and especially impresses with the innovative integration of an air freshener. We reviewed ECOVACS T9 in more detail and show the difference between ECOVACS T9+ with the suction station.
Design and features
In terms of design, ECOVACS Deebot T9 impresses with a clean and simple design, which is emphasized by its white coloring. On top of the device, there is a DToF laser sensor that detects and scans objects brilliantly.The robot vacuum and mop has dimensions of 13.9 x 13.9 x 3.7 inches (35.3 x 9.4 x 9.4 centimeters). As a result, the model is a bit tall, but it should be able to get under most furniture that is not too low. There is a 5,200 mAh battery inside, allowing ECOVACS Deebot T9 to clean for up to three hours without recharging. For comparison: On average, a good vacuum robot manages about 10 square feet per minute at normal suction strength.
Being a hybrid, a 42 ml dust bin collects hair, dust, or other messes. The water tank has a capacity of about 200 milliliters. The capacity is the average for hybrid models. Unfortunately, the mopping attachments are disposable. The cloth has to be thrown away and changed after up to 5 passes. Considering the price range, we would have preferred a small cloth mop that can be cleaned with a washing machine. That would be more eco-friendly and eliminate high follow-up costs when users always have to buy new disposable mops.
Features and functions of the Deebot T9
Nowadays, suction robots have become rare. Hybrid devices that also offer a mopping function are becoming more and more popular. This can now be considered standard for robots from 400 Dollars and above. ECOVACS Deebot T9 performed well in both areas in tests. Even heavy dirt is not a problem with the suction power of up to 3,000 Pascal. This is particularly important for people who suffer from house dust allergies or are looking for a robot vacuum for pet hair. After all, hair stuck in carpets, for example, is not a problem for the T9. Compared to its DEEBOT OZMO T8 predecessor, which offers only about half the suction power.
One of the biggest advantages of ECOVACS Deebot T9 is the improved laser navigation, which uses DToF (distance time of flight). In other words, the robot vacuum and mop can detect objects more accurately and therefore avoids obstacles more reliably compared to devices with conventional laser navigation. Other robots require a lot of tidying up before the smart household assistant gets to work, for example, to prevent cables from being "eaten" and to ensure that nothing gets in the way. These problems are a thing of the past for Deebot T9 since it confidently bypasses them. We see this as a real improvement, as it saves time for users.
An important point to note is that object detection works via sensors, not via a camera. This means that ECOVACS T9 can also handle darkness with ease. This, of course, is also a result of another strength of the robot vacuum and mop from ECOVACS. In the app, the rooms are displayed accurately in 2D or, if desired, in 3D. Besides, T9 is suitable as a vacuum robot for several floors. For example, while its predecessor could store a maximum of two floors at the same time, Deebot T9 can manage a total of three floors. What makes this efficient is that if users carry the vacuum robot from the first floor to the second floor, the vacuum robot does not have to navigate itself again, but knows directly where it is. ECOVACS names this "TrueDetect 3D 2.0 and TrueMapping 2.0."
Other special features of ECOVACS Deebot T9 are:
Air Freshener
Included with the T9 robot vacuum and mop is one of three choice fragrance capsules for the built-in air freshener: Wild Bluebell, Bergamot & Lavender, and Cucumber & Oak. There is no other model that offers this extra so far While it sounds like a small and minor upgrade, it can result in a higher cleaning sensation, as thanks to ECOVACS DEEBOT T9, not only is the floor vacuumed and mopped, but the room also smells fresh. People who do not want this can deactivate the air freshener function.
OZMO Pro 2.0 mopping technology
The ECOVACS Deebot T9 robot vacuum and mop not only pulls the slightly moistened mop behind it but also vibrates the plate thanks to OZMO Pro technology. As a result, the cleaning result is good for more stubborn dirt and is similar to cleaning by hand with cloths.
No-go zones
If you want ECOVACS Deebot T9 to avoid certain areas, you can easily set this in the app. This is useful, for example, if a carpet is to be bypassed during mopping. Even the opposite is also possible: Users can tell ECOVACS Deebot T9 to target and clean certain spots more intensively.
ECOVACS Deebot T9 Installation and Setup
Before ECOVACS Deebot T9 is connected to the smartphone, users should download the ECOVACS Home app (Android | iOS), sign in with an email address, and fully charge the robot vacuum and mop before its first use. Then the setup is completed in just five steps:
Add a new device in the ECOVACS Home app and follow instructions.
Turn on T9 via the red control button.
Press and hold the reset button to put ECOVACS T9 into connection mode. You will hear a beep if this is successful.
Connect to the WLAN via smartphone, enter the WLAN password for your router via the app.
Final settings can now set, such as an individual name for the robot vacuum, desired suction power, water intensity during mopping, no-go zones if necessary, etc.
What is compatible with ECOVACS Deebot T9?
ECOVACS DEEBOT T9 is compatible with Alexa and Google Assistant when paired with suitable smart speakers.
Pricing and Availability of ECOVACS Deebot T9
The ECOVACS DEEBOT T9 is around 699 dollars. Also, an optional suction station is available, but its price has not yet been determined. The suction station for the T8 series is around 299 dollars.
ECOVACS Deebot T9 vs. ECOVACS Deebot T9+
If you want a suction station, you should get an ECOVACS Deebot T9+. The robot vacuum and mop is exactly the same as the T9 and the plus just stands for the station that is already included in the scope of delivery. It holds up to 2.5 liters of dust and users save themselves the hassle of frequent emptying of the dust container. The price of ECOVACS Deebot T9+ is around 899 dollars. If the separate suction station for T9 will also be available for 299 dollars, the T9+ will be approximately 100 dollars cheaper than buying the suction station as an add-on to the T9.
ECOVACS T9 and ECOVACS T9+ are already available from the manufacturer. However, the robot vacuum and mop is not yet listed on amazon.com but you can purchase T8 from amazon.
Roborock S7 vs. ECOVACS Deebot T9
If you are looking in the premium segment, Roborock S7 also stands out as a state-of-the-art innovative robot vacuum and mop. As an alternative to ECOVACS Deebot T9, we recommend Roborock S7 for its excellent mopping function, which also removes stubborn dirt by vibrating. If you prefer a station for vacuuming, that is also included. This has already been announced for Roborock S7.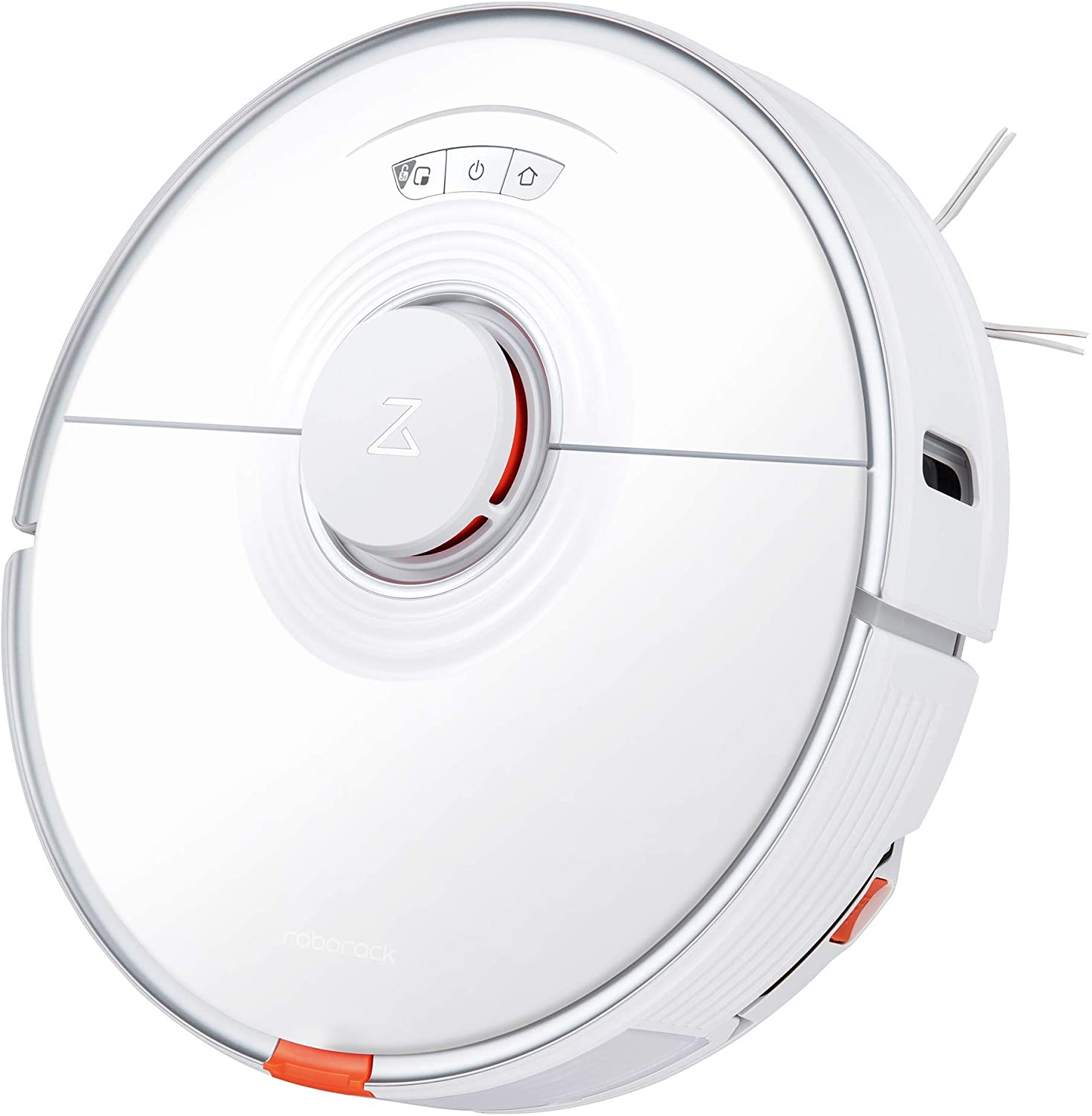 Roborock S7 is significantly cheaper than ECOVACS Deebot T9. It also has advantages because the Roborock's mop attachment is washable and reusable and does not have to be thrown away and replaced after a few cleaning sessions, as is the case with Deebot T9.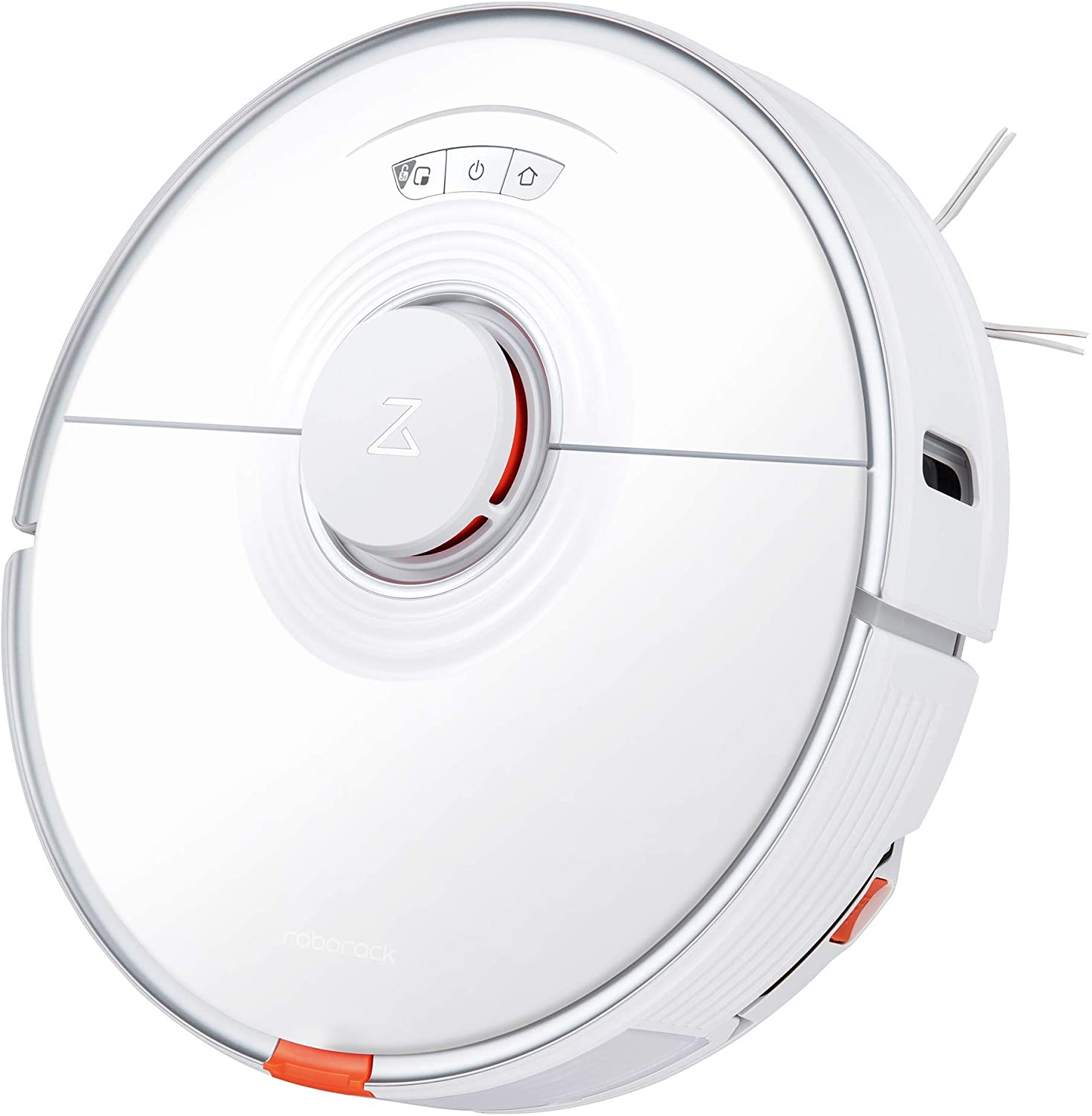 CONCLUSION
We recommend Roborock S7 especially to users who are looking for a vacuum and mopping robot that performs both tasks masterfully. In addition to the innovative mopping function, this model also received positive ratings for the mapping of several floors, the app's easy-to-use interface, and the simple zoning of the room.
PROS
Multi-Level Mapping
User-friendly mobile app
Strong suction power
Sonic Vibration Technology
CONS
Lifting function not suitable for high pile carpets
High priced
Conclusion – ECOVACS Deebot T9
ECOVACS has unveiled a powerful all-new product with the ECOVACS Deebot T9: High suction power, superb OZMO Pro mopping, and precise mapping of multiple floors. And users can even decide whether their home is mapped out in two- or three-dimensions in the app. The integrated air freshener in particular is a special feature of the vacuum robot. Additionally, the T9+ model, which is identical in all other respects, comes with a station that is also compatible with the T9. The station empties the ECOVACS Deebot T9's dust bin automatically, a feature that will not only please allergy sufferers.
During tests, ECOVACS was able to attract attention, especially due to its accurate object detection thanks to the DToF laser navigation (distance time of flight). The T9 easily avoids chair legs, obstacles such as cables or shoes lying around, and doesn't need to bump them like other robots. Expensive vases or Lego towers remain undamaged in the living room landscape. If you are willing to pay the high price of just around 700 Dollars, you will get one of the top 2021 models, which is almost unrivaled.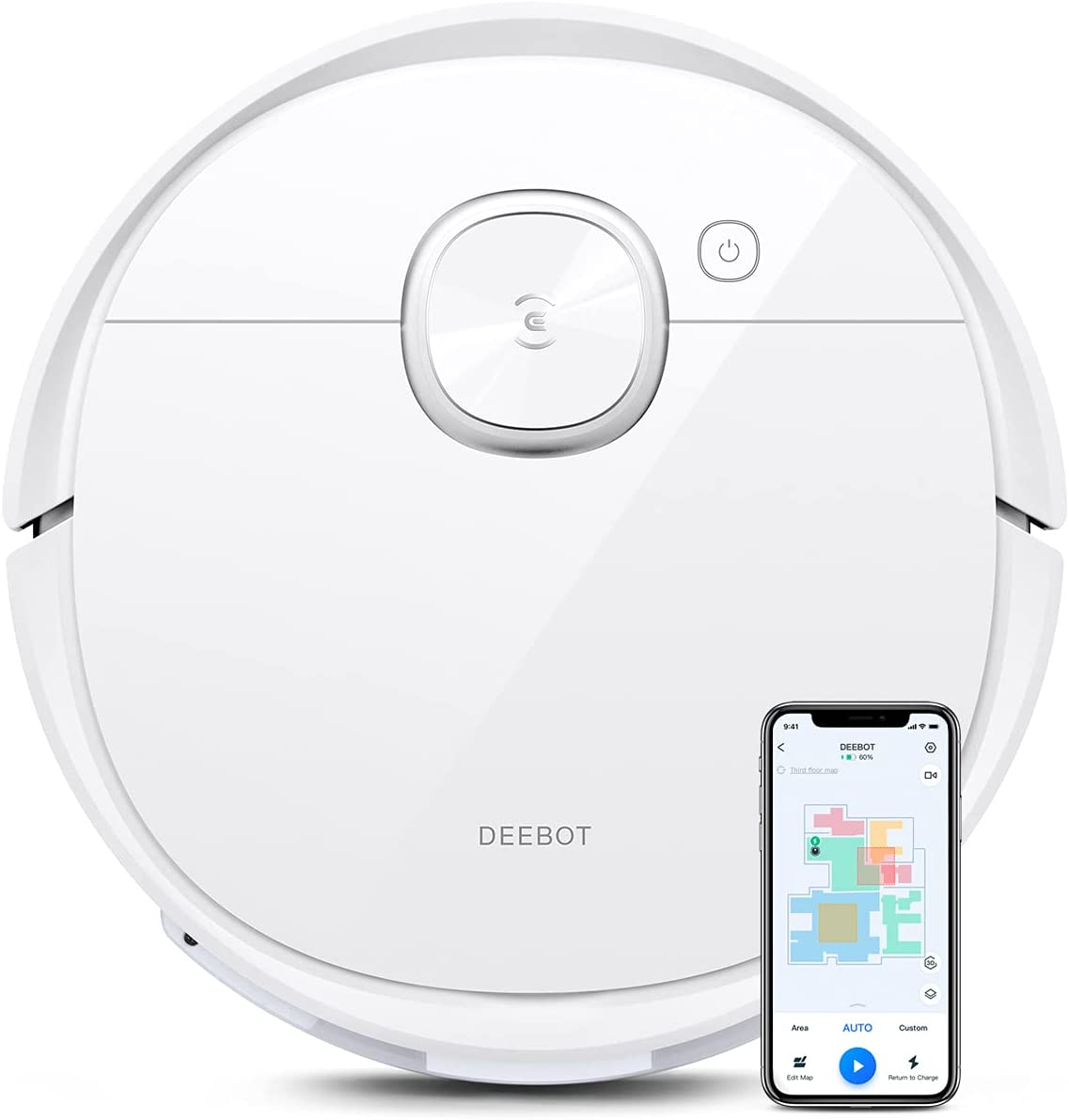 CONCLUSION
ECOVACS has unveiled a powerful all-new product with the ECOVACS DEEBOT T9: High suction power, superb OZMO Pro mopping, and precise mapping of multiple floors. And users can even decide whether their home is mapped out in two- or three-dimensions in the app. The integrated air freshener in particular is a special feature of the vacuum robot.
PROS
Navigation technology
Built-in air freshener
Obstacle detection
High suction power
Mobile app
CONS
High price
Mopping cloth not washable